3 Day Stock Idea Challenge
Generate high potential stock ideas in just 10 minutes a day by learning a hedge fund analyst's favourite "idea sources"
Do you like the idea of picking your own stocks and beating the market?
With a little help, anyone can come up with a list of high potential stock ideas to research further.
But unfortunately, most investors spend their time looking in the wrong places.
The truth is that social media, stock screens and penny stock newsletters aren't the best place to find stock ideas.
So where should you look instead?
By the end of this challenge, you'll know the answer to this question. Because you'll be able to use 3 of my favourite hedge fund idea sources.
To be completely honest with you, these aren't the ONLY methods I used to find stocks during my 23 year career as a professional analyst.
But they are three of the easiest and most powerful idea sources I know.
In fact, I guarantee you'll be able to come up with 6 or more high potential ideas to research by the end of this challenge.
If you don't, I'll happily refund your money. Because picking individual stocks probably isn't for you.
I can make this guarantee because I've used these methods for over 20 years.
Not just for my own portfolio, but for the hedge funds where I was Head Of Research - and every position was at least $100 million.
In just a few short days, you'll be able to use these methods too. Because you'll know::
How to uncover massive stock market winners that are hiding in plain sight (Day #1)

A simple yet powerful way to find under-priced stocks in multiple industries and countries (Day #2)

How to use the experience, skills and network of legendary investors to your advantage (Day #3)
More importantly, you'll actually use these methods to build a list of high potential stock ideas to research further.
This means you'll no longer need to rely on "hot tips" for ideas. Which means you'll regain full control over your investing process - right from the very first stage.
What's more, you'll be able to use these methods to generate stock ideas for the rest of your investing life.
So if just one idea comes good, the price of this challenge will look laughably small.
Are you ready to learn from a pro and build your skills in the fun and rewarding world of stock picking?
Click below to start the 3 day challenge and watch today's lesson.
"What Investors Think Of My Training"

I took the online Gross Margin course and found it informative and helpful. This should be no surprise as all elements of Steve's courses seem to be well thought-through, with excellent examples that bring the subject matter to life. As a professional investment analyst I was hesitant to take the course as I wondered if it would add to my knowledge base, but after taking it I do feel it was worthwhile as (a) it's always good to refresh ones knowledge of an important subject matter and (b) there are always new ways to look at things that can shed an extra layer of insight onto subjects. Gross margins are sometimes undervalued for their informational value. The course reminds/informs students of how they can be important and how to interpret them.
Oliver Sherman, London 2020
"Great and insightful course – Steve combines a deep theoretical knowledge with the practical understanding of a seasoned equity analyst. Behind the Balance Sheet offers useful lessons and additional resources for the serious analyst. I enjoyed the course and recommend it to my peers."
Philipp Stampfer, Lansdowne, Vienna 2020
I wanted more insight into my investment decisions which is why I signed up for the Analyst Academy. How do you really value a company? What analysis should you undertake? Steve, based on his years of experience, has developed a comprehensive programme which really does reveal what's behind the balance sheet. This was not some dry, boring accountancy course. I could work at my own pace, as well as attend regular webinars hosted by Steve. I thoroughly recommend this to anyone who wants to analyse any stock and make an informed decision.
Andrew, London Analyst Academy February 2020 Cohort

Steve's Analyst Academy is a course packed with high-quality content, with a fantastic mix of video and written material, quizzes to test your new-found (or re-discovered!) knowledge and what seems like an endless supply extracurricular to get your teeth stuck into. Importantly, Steve stresses that it isn't about getting bogged down in every article or book, but instead picking and choosing content where you want to expand on your learning, would help improve your skills or is just something of interest to you.
Another standout is engagement - regular articles of interest are shared with other learners, no questions are left unanswered and discussions are encouraged. It is clear that Steve cares about your learning and the value you obtain from his course. I'd recommend Steve's courses to anyone that wishes to take the plunge and I will not hesitate to resume learning in the future. An extremely valuable service!
Ben Briscoe, Wokingham, UK Analyst Academy February 2020 Cohort
I think the course is great. There is more than enough content to study which I think is brilliant. I would also agree with your sentiments about this course being cheap – if I knew the quality of the content before paying then I'd be happy to pay more for it. There are many people who run courses that are the opposite…you're one of the good ones out there! Many people are very keen to cut off once they have done what they said they were going to do and give nothing more. I was very impressed with how you were generous with your time last night [on one of the course webinars] to answer everyone's questions.
Jack, Essex, Analyst Academy June 2020 Cohort
The webinar was fantastic. I've taken several online courses, and the rub is always how to ask questions. Your system of reviewing content and allowing people to type questions is super effective.
Sanjeev Kriplani, California, Analyst Academy June 2020 Cohort
I think you compiled some really good resources. The sections on growth and value investing were really helpful, I'm a CFP(r) and CIMA(r) certificant and your content was better than what I received in those two programs.
Jon G, UK, Analyst Academy June 2020 Cohort
I have tried some of the lessons in the Academy. Must say that this is really excellent content. Though I have studied many of the issues you address you provide more than an extra edge. What can I say, its fantastic content and added value. Thanks again and I will certainly recommend your courses to any colleagues.
Professional analyst and CFA Charterholder at asset manager, Middle East, Analyst Academy June 2020 Cohort
I stumbled upon the Analyst Academy after reading Steve Clapham's outstanding investing book "Smart Money Method ".
While the course's primary audience is perhaps sell-side/buy-side analysts or analysts in training , I found this extremely valuable for private investors such as myself . I'm an experienced investor with nearly 2 decades of successful stock picking experience.
I think this course would be excellent for intermediate/advanced private investors. As a self-taught investor myself, it helped reinforce and solidify many concepts I'd learned along the way via trial and error.
Steve, a 30+ year veteran of the markets as an analyst and hedge fund manager, takes a step by step approach to investing - as you would in real life - starting with approaches to look for and find the best stocks, analyzing them for quality, building and maintaining your portfolio while going into deep dives on Accounting and Valuation Techniques along the way. The lectures are short and succinct with a wealth of practical info . The true gems are the additional reading materials - the articles , podcasts and the videos. As someone who's addicted to podcasts myself, I've listened to many of those before, but found several new ones. Same with innumerable investment articles /book recommendations. This is a veritable investment library in and of itself. Steve's insights on developing an "investment philosophy " for oneself are emphasized throughout with articles, podcasts and videos with investment greats. The course is extremely user friendly and the curriculum can be easily accessed as easily from an ipad as from a PC. Quite an impressive job that has been done with the navigation process for the course (which is usually a nightmare for such courses).
Analyst Academy is truly a Masterclass on the art and science of investing. I honestly feel that it has no peers around and would be an invaluable addition to the investment arsenal of any experienced private investor looking to add alpha! Definitely an investment that can easily pay itself many times over. HIGHLY HIGHLY Recommended.
KJP, Cardiologist , Los Angeles

Investors are often drowning in information but starving for insight. Steven's course delivers the latter in large amounts. My ability to analyse financial statements and evaluate equity investments has substantially improved.
James Fournier, Fixed Income Trader and Private Investor, Hong Kong, Analyst Academy February 2020 Cohort
Your Instructor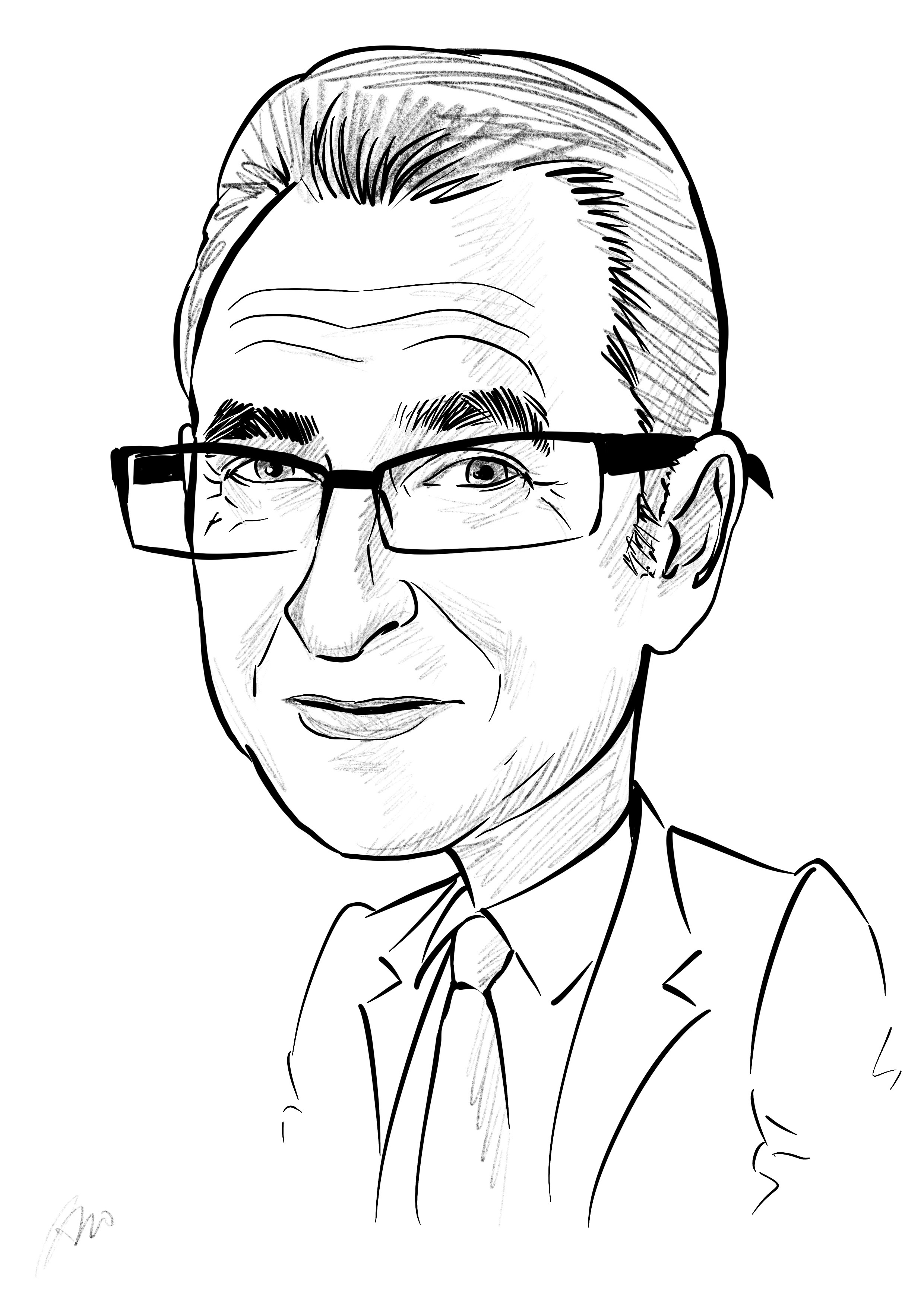 Stephen (Steve) Clapham has been one of the top analysts in the City of London for over 25 years. A rated analyst at top banks like JP Morgan, Steve moved to become a partner and head of research at two multi-billion hedge funds where he was responsible for hundreds of millions of dollars of investments. Now he brings the benefit of those years of practitioner experience to help you improve your investing and analytical skills.
In 2018, Steve set up his training company, Behind the Balance Sheet, and hundreds of professional investors, regulators and corporate analysts have taken his Forensic Accounting Course. Some of the world's top institutions rely on Steve to help their top analysts improve their skills. That expertise is now available to you!

In 2020, Steve's first book, The Smart Money Method, How to Invest Like a Hedge Fund Pro, was published by Harriman House and immediately went to the number 1 slot in various Investing categories on Amazon in the UK and US. It has been enthusiastically received by investors, both professional and amateur.
Course Curriculum
Day One
Available in days
days after you enroll
Day Two
Available in days
days after you enroll
Day Three
Available in days
days after you enroll
Frequently Asked Questions
When does the course start and finish?
The course starts now and never ends! It is a completely self-paced online course - you decide when you start and when you finish.
How long do I have access to the course?
How does lifetime access sound? After enrolling, you have unlimited access to this course for as long as you like - across any and all devices you own.
What if I am unhappy with the course?
We would never want you to be unhappy! If you are unsatisfied with your purchase, contact us in the first 30 days and we will give you a full refund.