FUTURE FULL TIME INVESTORS
How to make money in the stockmarket, at reduced risk. From the people who train the pros.
Become a better investor
Investing ISN'T something best left to the pros.
An enthusiastic amateur is certainly capable of outperforming most mutual funds. But to do so, you might benefit from a little help.
Our courses will give you the tools, tips and techniques you need to improve your investing skills. You will increase your confidence, hone your risk management, and make more money while taking less risk.
Why do so many UK investors become ISA millionaires? Why have thousands of US investors given up a full time job and devoted their energies to managing their stock portfolios?
There are many reasons. The key is that they have learned not only how to make profitable investments but also how to avoid losing investments.
Beating the stockmarket is not easy, it requires discipline and technique, as well as the right attitude. We cannot change your temperament, but we can show you how to:
identify winners
avoid losers
increase your confidence
build your portfolio
"Do you dream of becoming rich?
Make a start. Invest in yourself."
So says Warren Buffett, the world's best investor. The best investment you can make is one that "you can't beat," can't be taxed and not even inflation can take away from you.

Read on to hear how we can help you achieve your financial goals.
Whether you are a UK ISA millionaire, would like to be one, or simply wish to improve your stock-picking skills, Behind the Balance Sheet's online courses will help you achieve your goals. We train professional investors and our clients include some of the largest and most famous names in finance. In two years, over 300 investment professionals took our Forensic Accounting Course and Accounts Workshops, and we received incredibly positive feedback.
Now we are bringing Steve Clapham's expertise, forged from a 25+ year career in equity analysis (including as a partner and head of research at two multi-billion hedge funds) to the private investor. We assume a basic level of competence and understanding - you should know the difference between a P/E and an EV/EBITDA multiple - but our courses are simple, straightforward and easy to understand. Of course we cannot exclude financial jargon entirely, but we do our best. Our courses are practical and rich in real-life examples to bring the subject matter to life.
Although our online courses cost a fraction of the price institutions pay - it's not uncommon for an institutional client to pay £10,000 and more for our courses - in some respects, the online platform is actually much better. Why? There are several reasons:
The online delivery allows each student to go at his or her own pace
We offer practical exercises to help you practise your skills
Each module has additional reading for students who want to dig deeper into any aspect
Each module has a quiz to ensure that you have understood the material
Many of the people who take our courses have a significant amount invested in the stockmarket, and the cost of the courses is a fraction of the potential saving if they avoid only one mistake.
For students who are seeking to improve their knowledge with a view to a career in financial markets, there is no better investment. Having completed our courses, you will feel more confident and be better equipped to answer challenging questions from potential employers. But just as important, you will be able to demonstrate an enthusiasm and interest which will lift you head and shoulders above your peers.
Don't delay, enrol today! There is no risk - if you are not satisfied within 30 days, we shall give you your money back.
Our courses currently fall into two categories - advanced for experienced investors and intermediate, suitable for all but complete novices. We have three main intermediate courses, plus our famous 12 month Analyst Academy which is designed as a complete education for investors and would-be career analysts.
How to Read a Balance Sheet is a comprehensive study of all the financial statements. It will teach you how to read a company's 10-K or report and accounts, what to look for, which ratios to use when and much more. Suitable for investors, students and middle managers who want to understand how to read and use the financial statements.
How to Pick Winning Stocks gives any investor the tools and methodology to find stock ideas, and test if they are likely winners. This course is excellent for those who wish to avoid losers and for investors who want a framework to use to increase their chances of having a winning portfolio.
How to Value Companies is a complete course in valuation. We cover the theory and explain its flaws and we show you how to value companies in real life situations.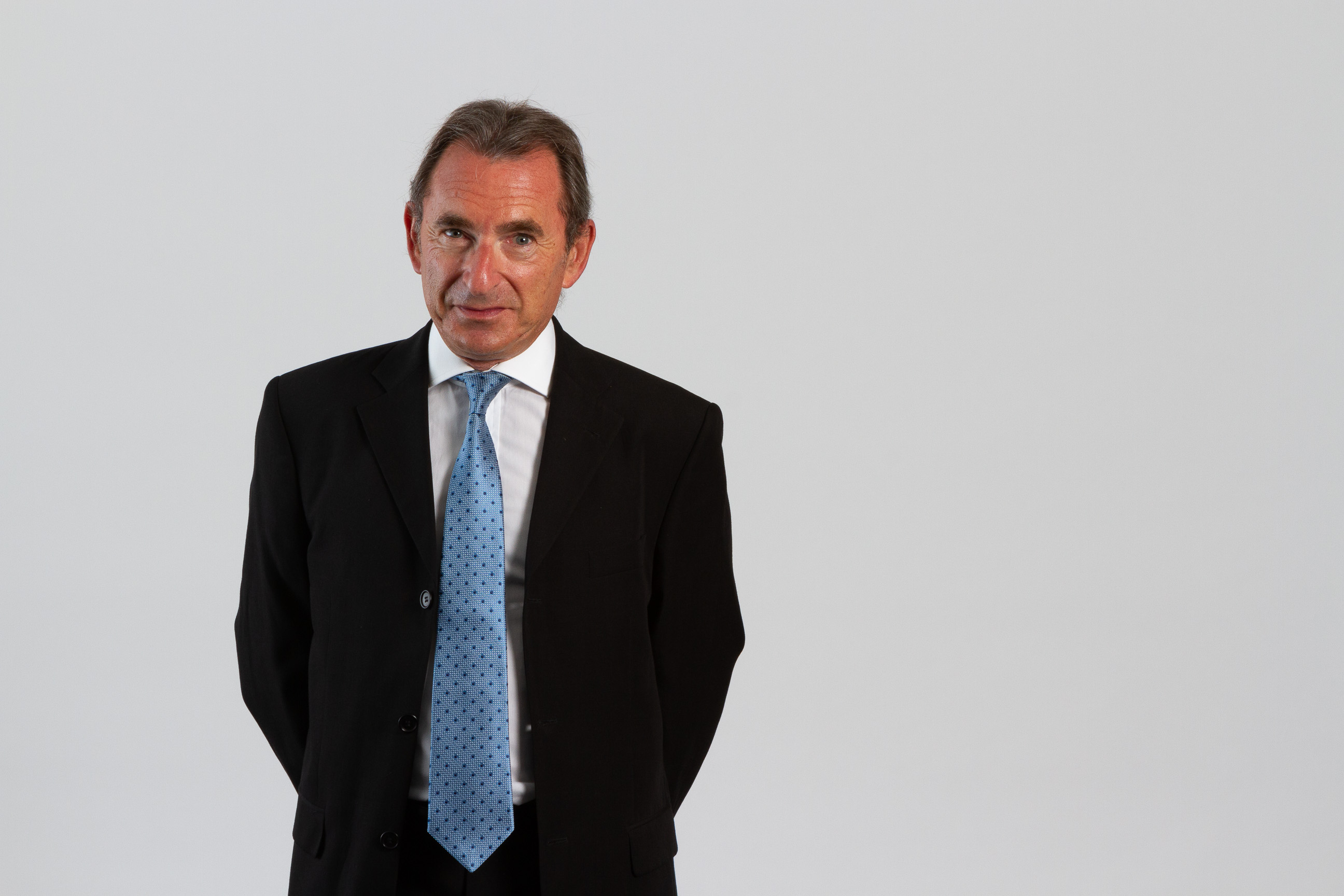 Your Instructor
Steve Clapham has 30 years of stockmarket experience as an equity analyst. He had a successful career as a highly rated sell-side analyst covering a number of sectors. He then moved to become a partner and head of research at two multi-billion hedge funds, based in London.
In 2018, Steve set up his training company, Behind the Balance Sheet, and around 300 full-time professional investors took his Forensic Accounting Course in its first two years. Hundreds more have taken his other in person and webinar courses. Some of the world's top institutions rely on Steve to help their top analysts improve their skills. That expertise is now available to you! That's why several hundred private investors (and a few professionals) are now enrolled in our online school.
Our Experience
We train professional equity analysts at some of the largest and more importantly, most successful investment firms. Commendations from some of our attendees are listed below.
"Steve is a master of his subject, which he brings to life with dozens of case studies. I would strongly recommend his course to all fundamental investors."
Dawid Krige, Founder, Cederberg Capital
"I was delighted with the professional approach from Behind the Balance Sheet. Over thirty of our team attend the Forensic Accounting Course, and I am really pleased with the results. The team are more aware of accounting risks, and this enhanced awareness was a key objective given where we are in the cycle. Steve was very helpful in customising content and even put on an additional workshop to help some of the team further develop their accounting skills. I would highly recommend this product, so much so, we are now discussing follow-up programmes."
Eoin Murray, CIO, Hermes
"Excellent grasp of his subject, experience, organisation of his content."
"I was very pleased with the content and impressed with the delivery. His presentation is packed with useful, actionable insights, which he presents in an engaging way. This is a highly technical subject, and far from being dry, Stephen really puts it to life with real examples from all over the globe and practical insights on how to not just uncover fraud and manipulation, but get a deeper understanding of accounting more generally. So in summary this is a very good investment and I'm already using some of his insights in my research."
Analyst on global fund at large London long only institution
"Steve's course was an excellent refresher in detecting accounting red flags and included lots of interesting and relevant case studies to illustrate concepts. The breadth and depth of the content was vast, and delivered by Steve in his usual engaging and energetic demeanour. I think what gives the workshop an edge over peers' offerings is Steve's unique insights as a successful analyst, the sheer number of relevant case studies and the range of topics covered. Overall, well worth the investment and far superior than alternative courses that I have attended."
Mahgul Ansari, Stockviews Analyst
"The content of Behind the Balance Sheet's Forensic Accounting Course was selected and organised thoughtfully and well. The course was packed with useful pointers and tips, as well as rich examples and case studies that helped contextualise and bring the ideas and lessons to life."
Rob Harley, Analyst, Stewart Investors Edinburgh office
"I attended the Behind the Balance Sheet Forensic Accounting Course and found it extremely useful – there were some great examples of earnings manipulation, and some good ideas on cash flow tricks to watch out for. I have added a few items to examine in my company reports, some of them I had never previously considered. It was time well spent and I would highly recommend it.
For our younger analysts who have never been in a bear market, this course was invaluable for teaching them the huge range of red flags and accountancy tricks available to companies, which will count when markets turn. For the more experienced analysts, it was great for a reminder of all the things I need to be looking out for to best protect our client's capital."
Nick Edgerton, Analyst and Portfolio Manager, Stewart Investors Sydney office
"Thank you Steve for the two-day forensic accounting course up at our offices in Edinburgh. We appreciated the insights about where to probe in greater detail when analysing potential investment opportunities, and there was a huge amount of well-researched material and some real-life examples to bring it to life. We found the array of tools that we can integrate into our own research process particularly useful."
Charles Heenan, Principal, Kennox Asset Management
"As a Junior Analyst, I found Steve's Forensic Accounting Course very useful, primarily because it delivered a healthy dose of scepticism to a youthfully optimistic mind. Having not yet been burned or on the receiving end of management deception, across the spectrum of massaged numbers to outright fraud, the course offered a good selection of examples and tools to help identify when companies may not be playing by the rules. With any luck, taking these lessons from Steve will help me avoid learning them the hard (and more costly) way."
Analyst at $50bn AUM London fund
"I attended the Behind the Balance Sheet Forensic Accounting Course and found it extremely useful – there were some great examples of earnings and cash flow manipulation, and some good ideas on things to watch out for. It was time well spent and I would highly recommend it."
Doug Ledingham, Analyst, Stewart Investors Sydney office
"I really enjoyed the Behind the Balance Sheet Forensic Accounting Course. It helped me look at accounts through a sceptical lens and identify red flags that might suggest earnings manipulation."
Michael Russell, Portfolio Manager, Hermes Investment Management
"Great examples. Steve had obviously conducted a lot of research."
"Stephen worked with the analyst team at Veritas in a workshop based around identifying methods used by management to manipulate earnings. Stephen did some great research for the project and definitely helped us in better understanding some of the more esoteric methods sometimes employed by management teams. In particular, there was a lot of work done regarding new accounting standard IFRS15 and the implications of this for companies that generate revenues under long term contracts. Overall an excellent course and good refresher."
Andy Headley, Lead PM, Veritas Asset Management
"It is easy to forget in a world where companies' own narratives tend to dominate opinion that there is still a critical place for financial analysis. Financial statements tell their own story, one that often challenges the company's tale. Steve's course is a detailed and timely reminder of the importance of looking at the accounts and what might lie beneath the headline numbers. His course covers a lot of ground and is full of anecdotes, examples and tips – as well as plenty of surprises. You will learn a lot, be able to challenge and question companies more, and make better informed investment decisions."
Andrew Stobart, Baillie Gifford. Investment Manager, Emerging Markets Fund
FUTURE FULL TIME INVESTORS
How to make money in the stockmarket, at reduced risk. From the people who train the pros.