Dear Fellow Investor,
In just twelve months you can go from having an interest in investing to having the skills of a professional analyst.
That's a bold claim - but one you'll agree is perfectly reasonable after reading this letter.
My name is Steve Clapham. And after 25 years as an analyst, I now train investment professionals and private investors.
Until this year my training was only available to analysts at billion dollar institutions.


But now the doors are open to you.


Introducing the Analyst Academy


Even the least informed investor can profit in a raging bull market.


But picking your own stocks without the right training is a recipe for disaster. 
After completing my 12 month Analyst Academy, you'll have everything you need to be an informed and competent investor. 
Here are just some of the investing skills you'll learn:
• Assess any company's finances to understand what they're really earning
• Value companies and assess investment opportunities 
• Cut through the accounting jargon and see what's really going on
• Spot and avoid frauds like Enron before they blow up
• Make solid assessments of industry and company dynamics
• Judge whether or not management can be trusted with your cash
• Manage your portfolio to protect your downside and earn better returns
• Identify quality companies that compound your investment many times over


All for less than the price of your monthly internet and phone bill.




Go from interested reader to informed investor 




Are you frustrated about not being able to apply what you've read in investing books?
Or maybe you feel you don't have the right training to find and analyse your own investment ideas. 
If so, I have good news for you. 
You're exactly who this course was made for.
At the Analyst Academy, you don't just learn investing principles. They become second nature.
Progressing through the course at your own pace, you will:




*Learn each aspect of investing from the ground up - based on my 25+ years of experience
*See step-by-step walkthroughs showing you how to apply what you learn 
*Put your learning into practice with over 37 hand-picked tasks and exercises 
*Ask questions and discuss the course in webinars with myself and your fellow students 




This course is built on the same principles I teach billion dollar institutions and high net worth investors.
And now you can benefit from the same level of training they rely on for success in the market.
But...
The Analyst Academy isn't for everyone.


And if you're comfortable not really understanding what you invest in - this course probably isn't for you.
However, if you want to:
*Go from reading other people's stock ideas to finding your own
*Make informed investing decisions based on your own analysis
*Use your knowledge to avoid scams and investment fads
*Identify quality companies that you can hold for the long-term
*Go from being an interested reader to pro-level analyst in under a year...




You can be confident in reaching your goals as part of the Analyst Academy.
Even better, you can try it with no risk on your part.
Because if you don't like the course, you can cancel your subscription at any time.
And I'll refund you the first month's fee if you cancel in the first 30 days.


Time and the power of compound returns wait for nobody.


Meaning there's never been a better time to make yourself a fully informed investor.
Click below to enroll before the price rises to £99/month.
"Every day you delay starting your education makes it more likely you'll make a mistake.


Take action and give yourself the best chance of success in the markets today.


Best wishes and good luck,
Steve Clapham
P.S. Your satisfaction with this course is guaranteed. You can cancel your monthly payment at any time. And I'll refund you in full if you cancel in the first thirty days. No questions asked.
P.P.S. Here are a few comments from my investing students:
"Investing is all about finding an opportunity and grabbing it with both hands; the same applies to education and having been on a number of courses in my lifetime, I highly doubt you will EVER find such an opportunity as a course like this."
Charlie, London - Analyst Academy February 2020 Cohort
"Steve's Analyst Academy is a course packed with high-quality content, with a fantastic mix of video and written material, quizzes to test your new-found (or re-discovered!) knowledge and what seems like an endless supply of extracurricular material to get your teeth stuck into. Another standout is engagement - regular articles of interest are shared with other learners, no questions are left unanswered and discussions are encouraged. It is clear that Steve cares about your learning and the value you obtain from his course. I'd recommend Steve's courses to anyone that wishes to take the plunge."
Ben, Wokingham - Analyst Academy February 2020 Cohort
"After 10 years in Investment Management I decided I wanted to take my analysis skills to the next level and was recommended the course by our head of European Strategy. It gave me a fantastic insight into how to approach and analyse a set of accounts which I now use on a daily basis. I found it easy to follow and Steve was happy to help in any way possible. My only regret is that I couldn't have taken it sooner in my career!"
Paul, England, Chartered Wealth Manager
"I wanted more insight into my investment decisions which is why I signed up for the Analyst Academy. How do you really value a company? What analysis should you undertake? Steve, based on his years of experience, has developed a comprehensive programme which really does reveal what's behind the balance sheet. This was not some dry, boring accountancy course. I could work at my own pace, as well as attend regular webinars hosted by Steve. I thoroughly recommend this to anyone who wants to analyse any stock and make an informed decision."
Andrew, London - Analyst Academy February 2020 Cohort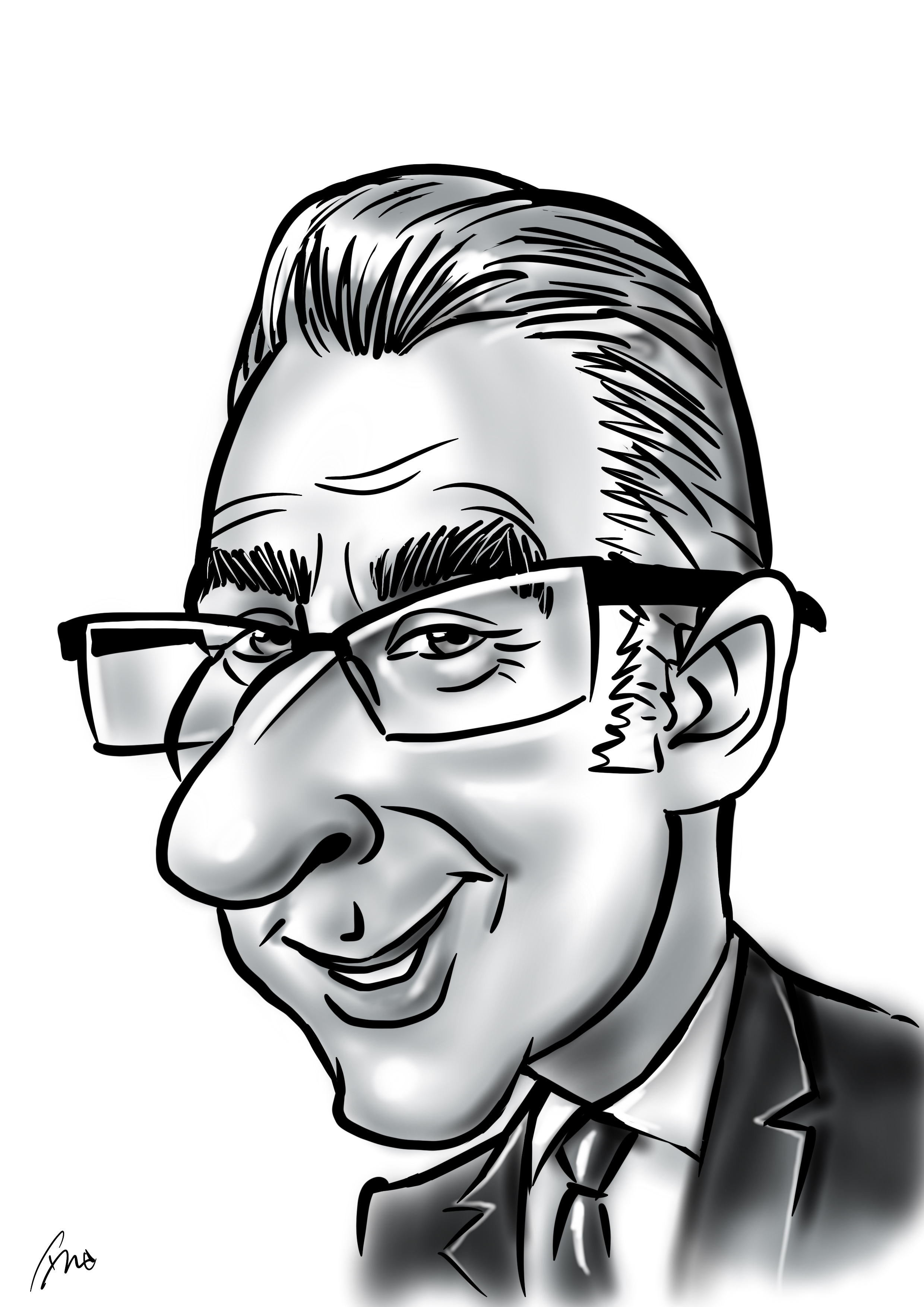 I have over 30 years of stockmarket experience as an equity analyst (and the grey hair to prove it!). I have had a successful career as a highly rated sell-side analyst covering a number of sectors. I then moved to become a partner and head of research at two multi-billion hedge funds, based in London.
In 2018, I set up this training company, Behind the Balance Sheet, and over 250 full-time professional investors took my Forensic Accounting Course in its first 18 months.
Some of the world's top institutions use me to help their top analysts improve their skills. Investors like Baillie Giffford, Pictet and Schroders running hundreds of billions, through to small niche boutiques and hedge funds running a few hundred million to a couple of billion. These highly skilled pro investors use Behind the Balance Sheet and that expertise is now available to you!
Curriculum
A detailed list of the lectures is shown below, and some allow a free view so you can see the type of content in the course.
But it's a long list, so here is a brief summary:
1 Understanding Accounts
We explain how to approach a set of accounts, go through the balance sheet in line-by-line detail, explain the P&L, cash flow as well as the audit report, accounting policies and notes, all with a worked example.
2 How to Pick Stocks
We explain the research approach Steve used at multi-billion hedge funds, from how to find ideas, how to check they are valid before doing the detailed research on the industry, company and management. We cover the issue of business quality in detail.
3 How to Value Stocks
We cover valuation theory, but more importantly how to value stocks in real life, explaining which multiples to use when, and covering a range of valuation techniques.
4 How to Construct and Maintain a Portfolio
We explain how to assemble a robust portfolio and how to keep a watch on it, and issues like what macro economic factors are important, when to use technical analysis and most importnatly, when to sell.
5 Putting All This Together
In the final section of the course we go through what has been learned using a series of practical examples and case studies, drilling down further into some of the topics.