If you want to beat the market, you need to find investments where the odds are stacked in your favour.
After reading this, you'll know the four stages of finding and checking profitable stock ideas for yourself.
And if you read until the end, you'll get the chance to try my new stock picking course risk-free.
DId you know that just 1% of stocks account for all the wealth creation in stockmarkets in the last
Let's start with where you can find good investment ideas.
How To Have A Steady 
Stream Of Good Stock Ideas
If you want to beat the market, you need to have market beating ideas. Otherwise you should just buy an index fund and save yourself the time. 
There are a huge amount of hot tips and investment ideas out there today. 
But good ideas? They're much rarer. 
And you don't just want one or two.
You need a steady flow of good investment ideas, so you don't feel like you have to rush into the first stock before its price goes up.
Luckily, you can pluck stock ideas from a number of sources.
Here are a few of them:
Finding companies that match certain investing themes

Finding a certain type of investment that tends to net good results

Seeing what respected professional investors are buying
You might even keep an eye on investing forums and news websites. But be careful.
Do you know how to avoid the fraud and hype stocks often promoted online?
Wherever you look for ideas, tread carefully – and don't forget what you're looking for.
You're looking for situations where the market underestimates a company's future prospects.
Tapping a steady flow of good stock ideas becomes easy when you know where to look. And my course covers a number of them.
These include:
The simple investing theme that nets huge returns over a 2-3 year period

The only time getting stock ideas from the newspaper isn't a dreadful idea

My favourite type of stock, where big price jumps are predictable yet easy to find early

The three basic qualities of good long term stocks – and how to buy them cheap
Now it's time to look at the kind of company you want in your portfolio.
How To Find Good Companies 
You Can Hold Forever
The famous fund manager Terry Smith describes his strategy in three steps:
Buy good companies

Don't overpay

Do nothing 
This might sound too simple – but this strategy has given Fundsmith stellar returns. And a similar approach made Warren Buffett his billions.
The funny thing about great companies is that buying them cheap isn't even that important.
For example, you could have bought Amazon at 800 times earnings in 2009 and still made money. Isn't that crazy?
If you're like me, you probably wouldn't want to pay anything like that.
So you may prefer to find quality companies in advance, and wait for the market to serve one up at a good price.
But what kind of company makes the grade?
Here's a video from the course on the issue of quality:
The best long term investments are often found in companies that:
a) generate lots of cash
b) can re-invest that cash at high rates of return
If you try the course, you'll know exactly how to find them. And also discover:
How Disney was able to raise theme park ticket prices 30 fold - and how to find companies with similar pricing power

Why buying a "good" company at the first sign of trouble doesn't always work

The quick ratio that reveals if a company is doing enough to protect its brand 

Why many companies that gush cash are NOT attractive investments
Which brings us nicely to the next stage in the process.
How to get the 
lowdown on any industry
So you've found a stock worth looking into. 
And after a bit of inspection, you think it might be a good company.
What next?
Well, you need to know why this might be the case.
As you saw in the video, looking at the company's industry is a great place to start. 
Because the nature of a company's sector can help it earn high returns for a long time.
For example, an industry could have:
high barriers to entry

little or no competition 

network effect characteristics
Or anything else that protects a company from competition and lets it raise prices at will. 
But remember, you aren't investing in the industry as a whole. 
You're looking at one company. So you need to know where they stand in relation to their peers.
he course shows you exactly how to do that, and also teaches you:
How a single piece of data can identify industries with high barriers to entry

Why thinking differently about supply and demand can help you predict big market moves

How to find key data on any industry without the leg work

The widely accepted wisdom on buying industry leaders – and why it's wrong

A five minute check that can transform an average idea into a slam dunk
Your stock idea might be loooking quite good by this stage. But you still have work to do before pulling the trigger.
How to decide if your 
stock idea makes the cut
If your idea has made it this far, you might be onto something.
But you still you need to work out if your stock can beat the market's expectations.
If it can, you need to decide if the company's management team are up to the task.
And to do this, you need to decide if they are:
1) able
2) trustworthy
3) likely to act in your interests
Otherwise, why would you trust them with your money?
It's always a good idea to check management's track record and see how their bonuses are structured.
I'll show you how to do this on the course. And also teach you:
How to find companies that can beat expectations

One type of management team I avoid like the plague

How buying a stock in a new industry can make your portfolio LESS diversified than it was before  

The deadly problem with investing checklists

What you want to see in a CEO's incentive package every single time
And you can learn all of these things with no risk.
Learn to pick winning stocks, risk-free
It can take years to build the skills you need to beat the market.
Or you can take a shortcut by enrolling in How to Pick Winning Stocks today.
This online course covers each step of the stock-picking process in detail.
So you can find and evaluate stock ideas with confidence. And invest with the odds stacked in your favour.
I'm confident you won't find this level of teaching anywhere else.
So I'm letting you try my new course absolutely risk-free.
If you don't feel ready to pick market-beating stocks after 30 days, I'll refund you in full.
Which means you have nothing to lose and everything to gain from trying this course.
Why don't you click below and get started today?
The Course In Full
There are 6 modules:
How to find ideas
How to eliminate bad ones
How to evaluate quality
How to analyse an industry
How to analyse a company
How to evaluate management
The lectures are listed below along with some previews.
This is exactly what you get.
What private investors think of my courses


"I'm enjoying the course and how you go through an analysis of a company. I really like learning with real world examples -- and learning form someone who does this sort of thing for a living / has done so in the past, as it's not just theory."
Nick Owsley How to Read a Balance Sheet, April 2020
"After 10 years in Investment Management I decided I wanted to take my analysis skills to the next level and was recommended the course by our head of European Strategy. It gave me a fantastic insight into how to approach and analyse a set of accounts which I now use on a daily basis. I found it easy to follow and Steve was happy to help in any way possible. My only regret is that I couldn't have taken it sooner in my career!"
Paul, England, Chartered Wealth Manager
"I think the course is great. There is more than enough content to study which I think is brilliant. I would also agree about this course being cheap – if I knew the quality of the content before paying then I'd be happy to pay more for it. There are many people who run courses that are the opposite…you're one of the good ones out there!"
Jack, Essex, Private investor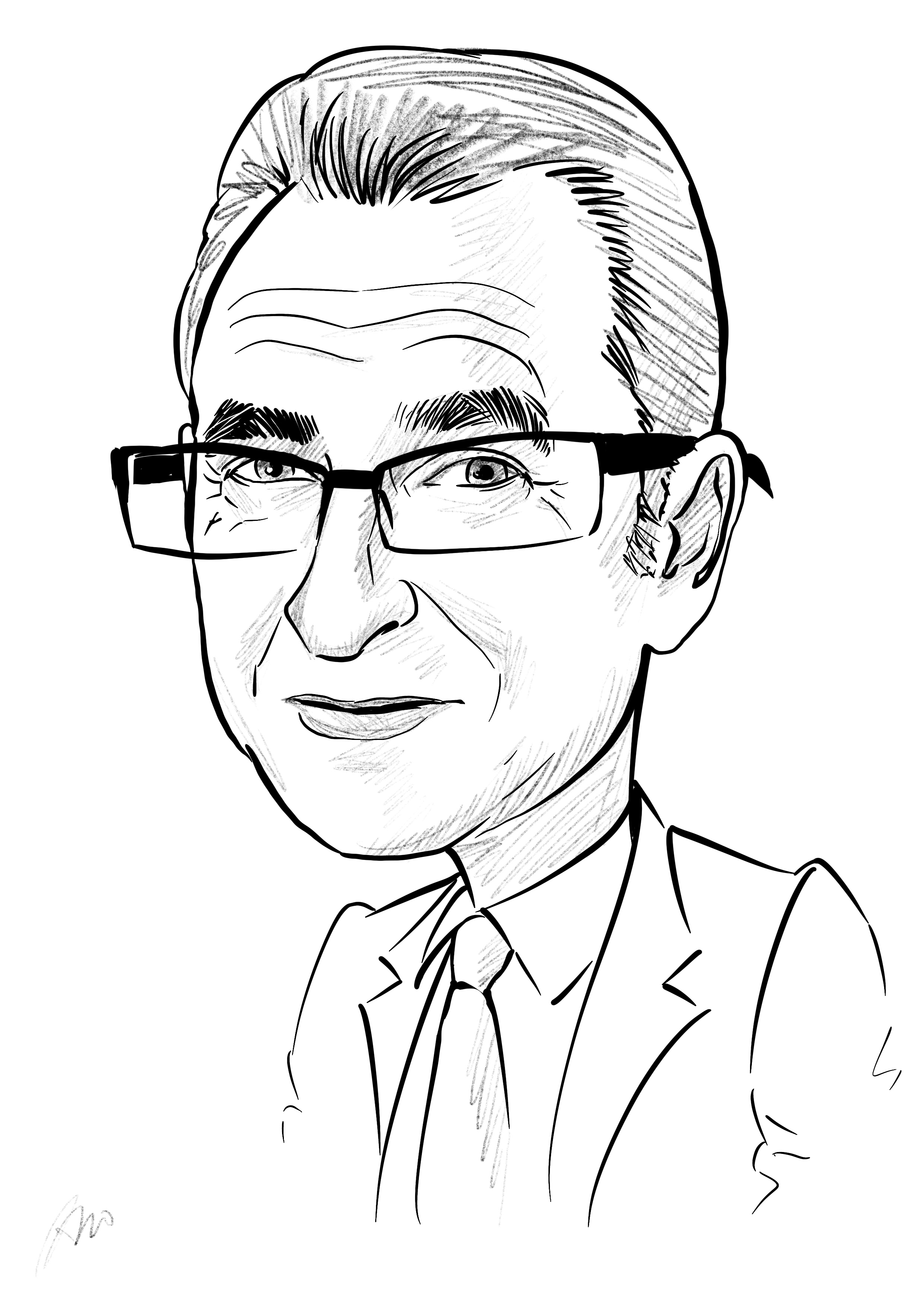 Your Tutor
Steve Clapham has 30 years of stock market experience as an equity analyst. He had a successful career as a highly rated sell-side analyst covering a number of sectors.
Steve then moved to become a partner and head of research at two multi-billion hedge funds, based in London. In 2018, Steve set up his training company, Behind the Balance Sheet, and hundreds of full-time professional investors have taken his Forensic Accounting Courses.
Some of the world's top institutions rely on Steve to help their top analysts improve their skills. And that expertise is now available to you!
Featured Products
Here are some other courses designed for what we classify as intermediate investors - not total novices, but not professionals either.
SImilar to skiing, where you may glide down blue slopes, look ok on red ones, and be relieved when you get to the bottom of the black run.
But in investing, there are no signs to tell you whether you are on a black run, so best to be prepared before you venture in the stockmarket.