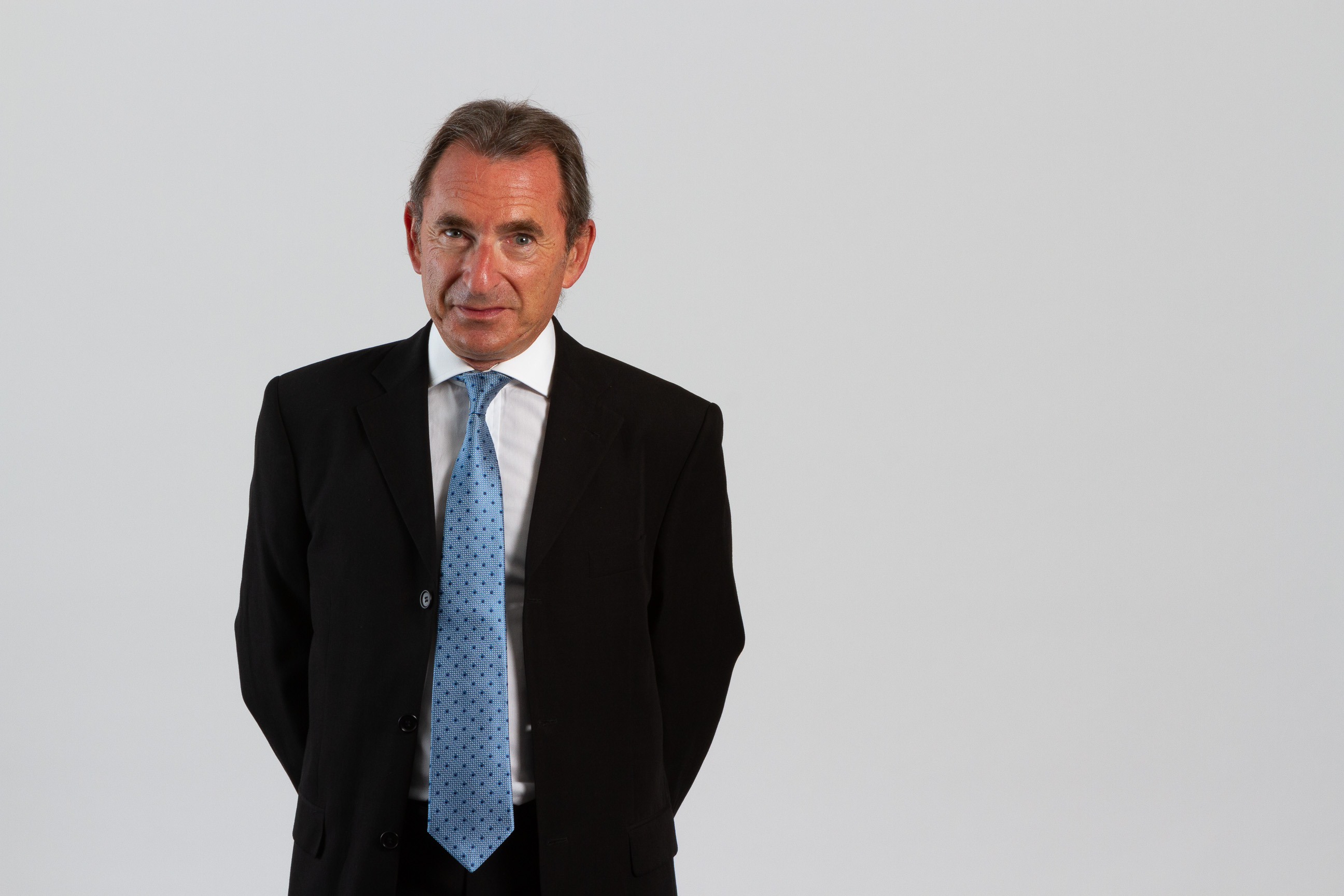 "I've partnered at 2 $multi-billion hedge funds, and trained analysts at some of the biggest firms – including Schroders, Fidelity and Baillie Gifford. Whatever your background, look over my shoulder. Discover what the greatest stock pickers do, that ordinary investors don't."
Dear Fellow Investor,
Dear Investor,
Could you master investing at its most elite level?
Do you have what it takes?
That depends. Are you:
* Curious? Open to new ideas? Do you enjoy learning new skills?
* Ambitious? Have you accomplished something you're deeply proud of? Or, if not, are you determined to in the future?
* Interested? Do you understand the basics of investing? If I said 'EBITDA,' would you know what it means?
If you can answer "yes" to these 3 questions, you're most certainly ready.
All you need now is the correct guidance.
Let me give it to you today: Try this 'Analyst Academy' course risk free for 30 days.
In only the first hour of videos, you're shown:
* 3 cardinal rules of value investing from Warren Buffet's mentor. (Rule #2 is always ignored).
* How to approach value stocks in developed markets, where old methods no longer work.
* Why most "growth" investors lose 100%, and how to make sure you're not one of them.
* Which stocks offer tremendous value and growth?
* 6 stock pickers you must understand to become a great investor. (Even if you don't follow their methods).
* The most important – and overlooked – financial statement you must focus on first.
* An introductory 8-point crash course in accounting. All great investors are competent accountants. That's why you must hone this skill today.
I guarantee this first hour alone makes you a sharper, smarter investor.
And that's only the very beginning ...
You're taken from enthusiastic amateur through the curriculum I teach hedge fund pros.
Some of whom are responsible for controlling billions of client capital:
"It is our job to avoid the portfolio torpedoes at all costs, which come from poor accounting. It is always helpful to be reminded of them, especially at this stage in the cycle. Our team's discussions continued long after Steve's departure. Behind the Balance Sheet planted an essential seed for fund managers and analysts alike - to question company numbers with greater scrutiny. Thank you."
- Sebastian Lyon, Founder and CIO, Troy Asset Management
"Content is excellent, we were positively surprised over the details and breadth of examples of forensic accounting. The course very much delivers on its promise of understanding ways to manipulate company accounts."
- Fredrik Regland CFA, Co-Head of Research, Schroders QEP Investment Team
"Financial statements tell their own story, one that often challenges the company's tale. Steve's course is a detailed and timely reminder of the importance of looking at the accounts and what might lie beneath the headline numbers. His course covers the basics and is full of anecdotes, examples and tips – as well as plenty of surprises. You will learn a lot, be able to challenge and question companies more, and make better informed investment decisions."
- Andrew Stobart, Baillie Gifford (Once the largest shareholder of Tesla) Investment Manager, Emerging Markets Fund
"The entire team was impressed with both his easy, affable teaching style and immense wealth of experience. The sessions were practical, easy to follow, and had easily implementable ideas that I have no doubt will improve how we think about companies and detecting risks."
- Darren Gillen, CFA, Analyst, Asset Value Investors Ltd
"Excellent course, relevant and suitable for all levels of experience…Steve does a great job in categorising the various relevant topics and manages to make the sometimes dull topics more entertaining."
- Monesh Kirpalani, Ibis Capital
Explore everything inside the new Analyst Academy today.
You're under NO obligation.
If you don't like it, cancel within 30 days for a full refund.
But I won't sugar coat this.
Developing the instincts of a hedge fund pro is hard.
You will be challenged
So if you're looking for quick riches on the next "tiny little stock, ready to explode 10,000%," please look elsewhere. This course isn't for you.
Instead, it's for those who understand: all great rewards demand effort.
Since you're still reading, I suspect you do appreciate this.
You already have the makings of a top investor.
In which case, I guarantee you've landed in the right place.
You won't find an investing education like this anywhere else online.
Why am I so sure?
Let me introduce myself and explain:
My name is Steve Clapham.
You may have arrived here after seeing one of my interviews on Real Vision.
Like the one with Kyle Bass in the shot below.
If you're in the UK, you might have read my column in the Investor Chronicle.
Or perhaps you've seen my research quoted these respected publications:
However, much more important is my background which justifies this attention.
30 years' experience, as a partner and Head of Research at two $multi-billion hedge funds, one a "Tiger Cub".
In case you're unsure, "Tiger Cubs" are an elite group of funds.
They were launched by proteges of Julian Robertson, the billionaire money manager and philanthropist. Today, these funds are recognised amongst the most supremely successful investment vehicles on Earth.
As a Partner and Head of Research, I was responsible for enormously high-stake positions.
Sometimes 9-figures on a single stock.
Nobody controls these sums until they seriously know what they're doing.
Our funds' fees regularly totalled over $100 million per year, plus 20% of the profits.
And it's not just billionaire clients who've paid for my expertise.
Top portfolio managers call me to train their analysts too
Here's what a few of them have said:
"Stephen Clapham has created an excellent course on forensic accounting that mixes inputs from academic research with practical cases from investing experience. This course, together with his coaching, are excellent for deepening an investor's knowledge of accounting, especially at a time of increased accounting complexity."
- Maxime le Floch, Hermes Investment Management
"Thanks very much for presenting to us. You pitched at exactly the right level and pace. There were lots of good examples and the range of global stocks were good. We all learned something."
- Colin McLean, CEO, Scottish Value Management AM
"A great course, really useful to hear from Steve and benefit from his many years of experience, he was very generous with his time and provided additional help outside the original brief'. An extended bull market and low rates has encouraged a very creative and loose accounting culture and this is a great course getting you prepared for when the tide goes out."
- Justin Abercrombie, Schroders
"I found the case studies and examples very useful; it really opened my eyes to the importance of challenging company management on the numbers presented in the financial accounts, particularly within the cash flow statement."
- Dominic Carver, Equity Analyst, Close Brothers Asset Management
Hopefully I've made my point:
I am uniquely equipped to show you the absolute summit of what's possible with investing. If you're as serious as I hope, you mustn't look anywhere else. Because everything you need is right here.
Every lesson is tested and refined, proven to give you the skills of a top investor in the quickest possible time.
You're walked through the entire process – every minute detail – from start to finish.
And let me be clear: this has nothing to do with having youth, a 160 IQ, or the right "background."
It doesn't matter what you did before arriving here. Perhaps:
* You've succeeded in another sector and built a tidy sum. You want to see your capital working harder. With the right skills, you reason, you could possibly retire early. Perhaps now.
* You've worked decades to build your nest-egg. You don't dare leave it in someone else's hands another moment. You watch your money manager, concerned, and wonder, "Could I do a better job?"
* You're a youngster, energetic and ambitious. Or maybe between careers, looking to start anew. You want the fastest, surest path to becoming a highly-paid analyst. You don't want to waste a minute on lesser advice.
Whatever your situation, you only need the right attitude.
Let me give you everything else.
You'll amaze yourself at how quickly you develop.
Imagine, a few months from now:
1. Knowing where to find promising stock ideas. And carrying out professional quickfire
checks, so you know which are worth your time.
2. Fluently reading 10K filings and SEC reports. Right now, these may seem like daunting gobbledegook. Yet after this course, you breeze through filings with confidence, picking out the precise details needed to make sharp decisions.
3. Valuing any stock – with a clear, methodical process. What's more, instinctively
knowing how to change your approach for each situation.
4. Managing your portfolio like a pro. How should you be diversified? Across which sectors and regions? How many stocks should you have? What about position sizes? Answer all of these questions with total certainty.
5. Developing your own investment philosophy. How do your methods compare with
greats like Warren Buffett, Seth Klarman and Peter Lynch? Which approach is right
for you? Where are you similar? What makes you different?
I cover it all.
See how fluent you become with some of investing's most sophisticated methods.
Every lesson is simple and digestible.
Each video is around 10 minutes or less; it fits easily into your busy day.
Develop these skills at whatever pace suits you
You're never left stranded, figuring anything out for yourself.
Along the way, you're shown:
* Little-known articles and essays from history's greatest investors. Many of these are rarely mentioned outside professional circles. Yet they've formed the foundation of my career, plus many others who're now earning millions.
* Look-over-my-shoulder lessons. See how professional analysts work through complicated materials. Pick a company that interests you. Copy exactly what I do. You'll be astounded at what you uncover.
* Quick quizzes to make sure you're up to speed. Plus, suggested reading to improve your weaknesses. As the great Charlie Munger once said, "In my whole life, I have known no wise people who didn't read all the time – none, zero." All great investors are ardent self-improvers, so I want to help you nurture this same habit for yourself.
You're also invited to the private members forum.
It's here, you're welcome to ask questions.
I also hold regular webinars, covering timely topics in depth, such as:
* What is the macro environment right now?
* Which new risks and opportunities are emerging - in geopolitics, monetary policy and more?
* How are the markets expected to respond, and what could this mean for your investments?
Consider top firms – like Schroder's, Fidelity and Baillie Gifford pay over $10,000 per day for my training … professional analysts spend thousands for me to help them strengthen a single weakness.
Yet this private group is free – as a crucial part of your development.
Whatever your background or prior experience, I sincerely hope to see you inside. Ask questions. Take part.
There's no faster way to develop your own instincts. To start thinking like a hedge fund pro, operating at the pinnacle of what's possible.
Imagine taking a company's balance sheet – and seeing an overlooked red flag, at a moment's glance.
Imagine opening the Financial Times or Wall Street Journal, noticing hidden opportunities casual readers miss.
Throughout this course, you're also shown:
* 2 quick questions before you research any stock. (Answer 'No' to either and you must walk away.)
* The most important question to answer about any industry. This is a key secret behind the success of funds like Marathon Asset Management and Hosking Partners. Yet almost nobody outside professional circles does this.
* How moats can turn into traps – and what dangers to look out for.
* The 'Inversion Trick' of Warren Buffet's billionaire business partner. Even if you know this, it's always worth revisiting. I owe much of my success to thinking this way.
* Unusual questions to quickly spot a lemon investment – that few ever bother to ask.
* Which trends matter most when analysing future growth. Some of these answers may surprise you.
* When can unprofitable companies offer excellent potential? Hint: it's all to do with their capacity.
* Is ESG really the future of investing? Yes. But not for the reasons you might expect.
* What to look for – and ignore – when insiders buy and sell.
* How a U.S. legal requirement helps you piggy-back off research from the world's smartest hedge funds.
* When it pays to invest with crooks.
* What to listen out for when listening to a company's earnings call. (Warning: some
of these common phrases should make you run for the hills.)
* Red flags on company boards. When a knighted Chair – on 3 FTSE company boards – revealed this to me, I ran from all investments he was involved in.
* How to pick out nuggets of wisdom from tedious company filings. (HSBC's group accounts one year hit 520 pages. Alibaba's 2020 annual report ran 386 pages (down from nearly 1000 pages). Get the information you need, before dying of old age.)
* Should you meet management? If so, when, how and why?
* How to respond when a director suddenly quits. This always gets markets twitchy. Are they right to be nervous, or just overreacting?
* Pension perils – and how to know if you're faced with this serial savings killer.
* An unusual measure of business results, even most pros ignore. (An analyst at Bill Ackman's Pershing Square roasted me for this system. Yet my batting average has always been significantly better than others. And Reuters, Extel and similar surveys consistently rated me a Top 10 analyst in my sector.)
* Why picking the poorest quality stock often pays. But only in these sectors.
* Why very few investors read a company's accounts – even when they think they do.
* 3 possible ways to gain an "edge" – and why retail investors should only focus on one.
* How to make sure you're not a bag-holder when something's a screaming sell. This is perhaps the single biggest difference between amateurs and pros.
* Why I wouldn't touch Australia with a 10ft boomerang – going long or short.
* Why Microsoft's share price skyrocketed…after its margins collapsed.
* Where to find the best stock gossip and biggest mispricing opportunities
* How to escape the 'macro time trap,' and why most world events are little more than a distraction.
I cover all this, plus much more.
And these skills enrich so much more than your bank account.
You become smarter and sharper in every aspect of your life.
Becoming a great investor is – after all – a quest in understanding yourself.
Listen to the most successful investors:
Warren Buffett…Charlie Munger…Stanley Druckenmiller…Paul Tudor Jones…Peter Lynch…Ray Dalio…Jim Rogers…Mohnish Pabrai…David Tepper…Seth Klarman…
They've all reached total self-understanding.
There's arguably no greater achievement you can accomplish.
During this course, you're walked through teachings which made them rich.
However, you're also shown how they fit your unique personality and outlook.
Here's Steve discussing the course with one of his students, Toby Baxendale. He built a £100m business from scracth, sold it and now wants to invest his capital - he chose the Analyst Academy.
Here is Sanjeev Kriplani a software guy from Palo Alto (students from 48 countries have taken our online courses) who is a keen amateur investor and has really enjoyed the Analyst Academy.
You will, perhaps, take a harder look at yourself than any other time in your life.
And I hope that prospect excites you.
Because it sets you on the path to becoming more effective in all your decisions.
This new way of thinking sticks with you forever.
Don't take my word for it.
Listen to these ordinary investors who've followed the secrets revealed inside Analyst Academy:
"Investing is all about finding an opportunity and grabbing it with both hands; the same applies to education and having been on a number of courses in my lifetime, I highly doubt you will EVER find such an opportunity as a course like this."
- Charlie Hollinrake, Analyst Academy February 2020 Cohort
Steve, based on his years of experience, has developed a comprehensive programme which really does reveal what's behind the balance sheet. This was not some dry, boring accountancy course. I could work at my own pace, as well as attend regular webinars hosted by Steve. I thoroughly recommend this to anyone who wants to analyse any stock and make an informed decision.
- Andrew, London Analyst Academy February 2020 Cohort
"I think you compiled some really good resources. The sections on growth and value investing were really helpful, I'm a CFP(r) and CIMA(r) certificate and your content was better than what I received in those two programs."
- Jon G, UK, Analyst Academy June 2020 Cohort
"Must say that this is really excellent content. Though I have studied many of the issues you address you provide more than an extra edge. What can I say, its fantastic content and added value. Thanks again and I will certainly recommend your courses to any colleagues."
- Professional analyst and CFA Charterholder at asset manager, Middle East, Analyst Academy June 2020 Cohort
Analyst Academy is truly a Masterclass on the art and science of investing. I honestly feel that it has no peers around and would be an invaluable addition to the investment arsenal of any experienced private investor looking to add alpha! Definitely an investment that can easily pay itself many times over. HIGHLY HIGHLY Recommended.
- KJP, Cardiologist , Los Angeles
"The Analyst Academy covers all aspects of equity investing very clearly and efficiently. I found the valuation section particularly useful as it is very detailed and uses real life examples, as well as the extensive third party material as this has been curated to align with each part of the course in an effective way to enhance the learning. These 2 aspects are not available in investing books, so they make the course a fantastic purchase for anyone wishing to work in asset management such as myself."
- James Weston Analyst ACademy September 2021 Cohort
At $2400, Analyst Academy isn't the cheapest stock picking course.
However, to paraphrase Warren Buffett, "it's better to pay a fair price for an excellent course than an excellent price for a fair course."
If you're as serious as I suspect, Analyst Academy is your only suitable option.
So I want to make your decision as effortless as possible.
If you wish, pay in 12 monthly $199 instalments.
And don't forget your 30-day, cast-iron guarantee
Explore everything inside – now and for 30 days.
If for any reason you feel it's not for you, cancel your membership.
You'll be sent a full and prompt refund, no questions or quibble.
However, rather than obsess over the cost of joining…
…what's the cost of NOT joining?
After all, you'll almost certainly take stock positions well above this modest price.
So this small investment pays for itself with alarming speed.
Suppose you have a $1million portfolio – and this added just 1% to your performance.
You would recoup your investment tenfold in little more than a year!
You don't even need a million on the line.
A $100,000 portfolio would see a compounded return within months.
And don't forget, investing isn't just about profit.
What if this stopped you buying one dud stock?
You could be rescued from a devastating loss of 50% or worse.
That's why you must make this small investment in yourself today.
But please hurry.
The Analyst Academy price is set to rise, every 6 months we increase the price by $25/mth.
Even at $2700, it's still be a bargain.
However, top investors are always decisive.
And they never lose money unnecessarily.
In many ways, your fast action today is another test of your mettle.
Do you really have what it takes?
I'm confident you do.
That's why I've every confidence you'll accept this no-risk opportunity today.
You already have the makings of a great investor.
Let me prove it to you now.
All the best,
Stephen Clapham,
Equity analyst and Founder, Behind the Balance Sheet
Curriculum
A detailed list of the lectures is shown below, and some allow a free view so you can see the type of content in the course.
But it's a long list, so here is a brief summary:
1 Understanding Accounts
We explain how to approach a set of accounts, go through the balance sheet in line-by-line detail, explain the P&L, cash flow as well as the audit report, accounting policies and notes, all with a worked example.
2 How to Pick Stocks
We explain the research approach Steve used at multi-billion hedge funds, from how to find ideas, how to check they are valid before doing the detailed research on the industry, company and management. We cover the issue of business quality in detail.
3 How to Value Stocks
We cover valuation theory, but more importantly how to value stocks in real life, explaining which multiples to use when, and covering a range of valuation techniques.
4 How to Construct and Maintain a Portfolio
We explain how to assemble a robust portfolio and how to keep a watch on it, and issues like what macro economic factors are important, when to use technical analysis and most importnatly, when to sell.
5 Putting All This Together
In the final section of the course we go through what has been learned using a series of practical examples and case studies, drilling down further into some of the topics.